By 2030, Gartner estimates that 30% of industrial enterprises will have full deployments of constantly connected platforms. Through this year, only 15% of those organizations have done so. As a result of this rapid expansion, the global IIoT market is expected to grow to nearly $1 trillion by 2025 at a CAGR of 29.4%.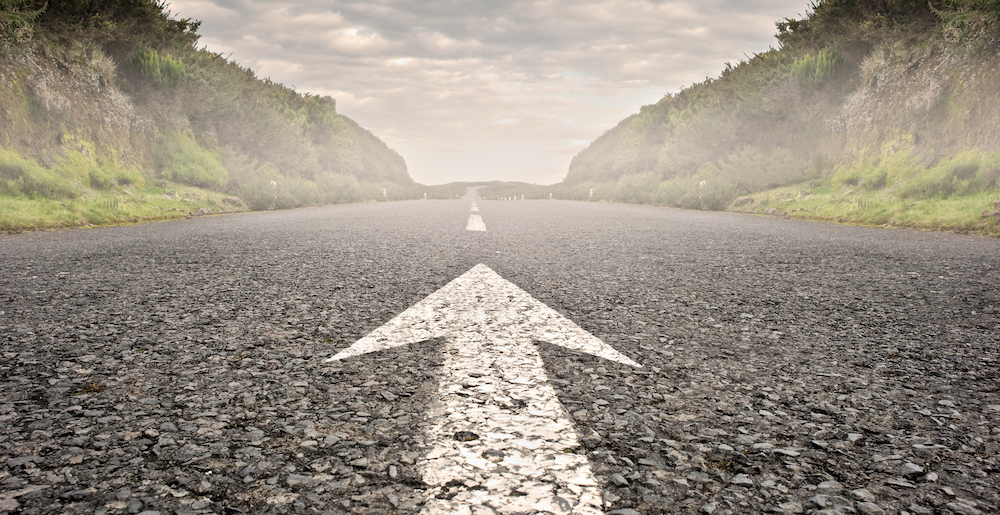 The diversity of needs driving this rapid expansion is creating new branches of the supply chain as the demand for machine-to-machine systems expands to address predictive maintenance requirements, big data analysis, intelligent safety applications and more. All of this is telling for what was recently still considered a nascent component of the larger IoT market. As 5G technology moves into pilot phases with several major telecom carriers and connectivity advances rapidly in business settings, IIoT is primed to grow exponentially to meet the needs of large organizations.
So, what does this mean for the average manufacturing company and the process of implementing an IIoT platform? And how do you fund what is seen by many as a multi-year journey, and what specific benefits can you hope to see? Let's take a closer look at the role of IIoT in digital transformation and what it will mean for organizations moving forward.
Modernization to Impact the Front Line
Manufacturers are leveraging technology in a number of ways to improve operations. A lot of it starts with the $2.5 trillion impact (in reduced output) by 2028 of the persistent skills shortage that has impacted the industry for years. A combination of perception, lack of STEM training for Industry 3.0 jobs, and a tight labor market have made it difficult for many companies to fill important positions that would help them grow.
The median age of the US manufacturing worker increased to 44.1 through the end of last year, nearly two years older than the median age of US workers as a whole. The result is a graying workforce, retiring boomers, and entry-level positions remaining open. Technology offers a number of ways to address these shortages, starting with the front line. These include: 
Training Improvements
With the use of software tools like connected worker platforms, alongside IIoT sensors that help capture and analyze data in real-time, organizations are able to provide a centralized, single source of truth for their training efforts. This means less reliance on retiring employees to pass knowledge on to a new generation and a more robust, flexible approach to training that enables a broader range of skillsets to succeed in manufacturing.
Safety Considerations
Companies lose more than $170 billion in productivity every year to injury and illness. Despite consistent efforts to reduce injuries, manufacturing still counted 5,177 deaths between 2003 and 2016 according to the Bureau of Labor Statistics (BLS).
Safety is at the top of everyone's mind, and for good reason. As Paul O'Neill showed with Alcoa in 1987, a significant reduction in lost workdays to injury can have an immediate impact on a company's bottom line. IIoT is helping in the form of scanners in warehouses that provide protrusion monitoring, navigation support in vehicles to avoid accidents, and improper storage checks. 
Additional applications include RFID technology for improved monitoring of doors and other entryways with safety interlock switches. These switches often lead to safety issues that IIoT devices can help address. Combined with better training and communication, the result is a smarter safety standard and fewer incidents.
Digitization of Checklist and Instructions
By digitizing work instructions and checklists, employees are given a repository of information they can rely on when operating machinery. These instructions can be centrally updated, with immediate changes on all applicable devices. IIoT sensor technology can help improve the performance of checklists as well, capturing data about usage patterns and helping to determine rotations and training requirements for employees.
Digital Andon Cord for Communication
Using existing smartphone and tablet devices, organizations are able to implement Digital Andon Cords that keep every member of the organization constantly connected. If there is a question or concern, employees can summon help easily, escalate concerns quickly and teach others what they know. 
How Foundational Tools Can Fund a Complete Industry 4.0 Transformation
One of the biggest concerns medium-sized and even some larger manufacturers have is the cost and timeline for digital transformation. With expectations that it will take a decade or more to fully modernize and digitize your operations, it can be daunting (not to mention prohibitively expensive) to even consider IIoT implementation.
Fortunately, Industry 4.0 can be approached with a Lean mentality that allows you to find incremental savings that help fund that journey. By layering your efforts in several stages, you can capture value much faster and generate savings now to help grow your business while you push for full implementation. 
By starting with better asset utilization and improvements to worker productivity through technology, organizations are seeing 7-9x ROI almost immediately, without significant investment into new devices. Operational cost reductions related to paper, safety performance, and overall quality and efficiency can be significant. These savings can help to fund future investments in more robust IIoT and Industry 4.0 platforms.
Learn more about the benefits of a bottom-up approach to digital transformation in the replay of our recent webinar, Lean 4.0: Lean Manufacturing in the Industry 4.0 Era. 
Download or view the webinar on our website here: